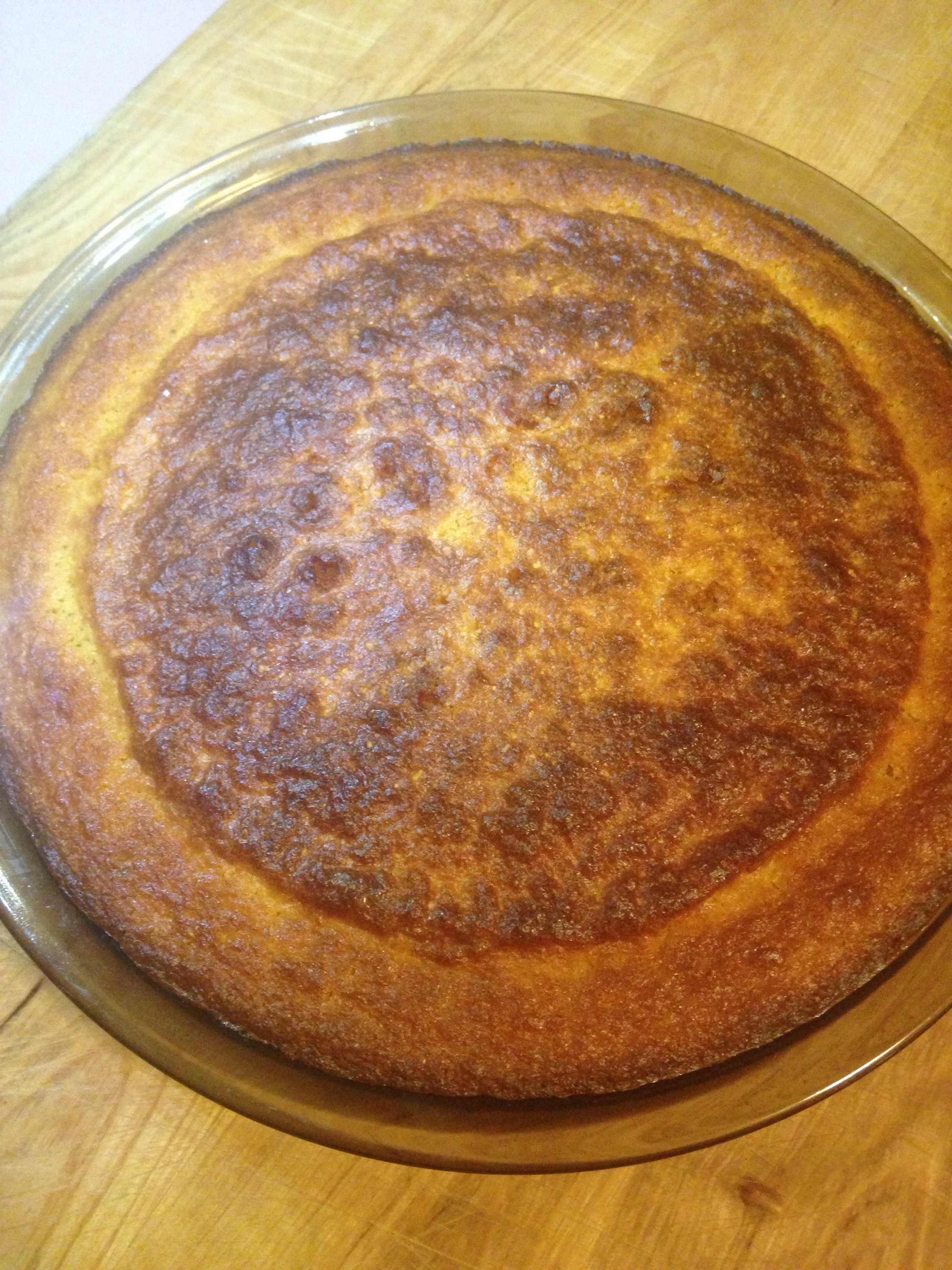 The hero made an awesome chili the other day, and I just got a craving for cornbread. Since learning this summer about my sister having cancer, I have been trying to actually eat according to my own standards. I am now, as I call it, "off cookies". Cornbread is pretty far from my typical diet of meat, vegetables, and fat. (But oh-so-yummy with good butter!)
When I went looking online for a recipe, I didn't have much hope that I would even have the ingredients if I found one. But this one was adaptable.
What I did:
1 1/2 cups coarsely ground yellow cornmeal
3/4 teaspoon sea salt
1 teaspoon baking soda
2 teaspoons baking powder
1 medium egg and 1 tiny egg, straight out of the fridge
4 tablespoons salted butter, room temperature
1 1/2 cups plain (homemade, goat milk) yogurt, straight out of the fridge
1/4 cup coconut flour
1/4 cup dextrose
Preheat oven to 400° (convection bake). Butter a pie pan. Combine all ingredients in the Vitamix
; pour into pie pan. Bake for around 20 minutes.
While the recipe turned out beautifully, I have to admit to myself that it was obviously not a healthy food for me to eat. I was almost instantly jittery, my face flushed, and I did not have access to the vocabulary I wanted! 🙁
If you want to see more pictures of what I eat, that is pretty much the content of my Instagram.