Quote from 12 blueprints.com
"Heat of color can't be judged well by eye because it's totally relative. Saturation is hopeless to judge in a human. That leaves darkness level, so it's over-emphasized.
Isn't that the truth? And not just the DIYers. I believe I have mentioned a time or twenty-five thousand that I had a "professional" color analysis many years ago from which I am still recovering . Of course, back then it was much simplified. Over simplified. If one had dark hair, the choices were autumn and winter.
Since reading Zyla's book
, I have known I was a spring. (Actually, I thought I was a spring when I first read Color Me Beautiful – because of the shiny gold.) But, I admit I am having trouble assimilating the truth.
This last weekend, I spent some quality time with my own color analysis selectors and palettes. I had to conclude: Bright Tinted. Basically, spring with a hint of winter. Straight up warm, bright colors, tinted with a tiny bit of white.
Then I went shopping at Kohl's (40-60% off Sportswear for misses, petites and women. Select styles. 8/20-8/27
). I should take my own advice more often! I got four pieces for just over $25! The colors? Coral pink, bright cyan blue, hot pink, and a multi-bright abstract print. Seeing myself in the mirror in the dressing room really drove home the reality of my colors.
Carla
recommends we take photographs in the dressing room. Here are a few I took: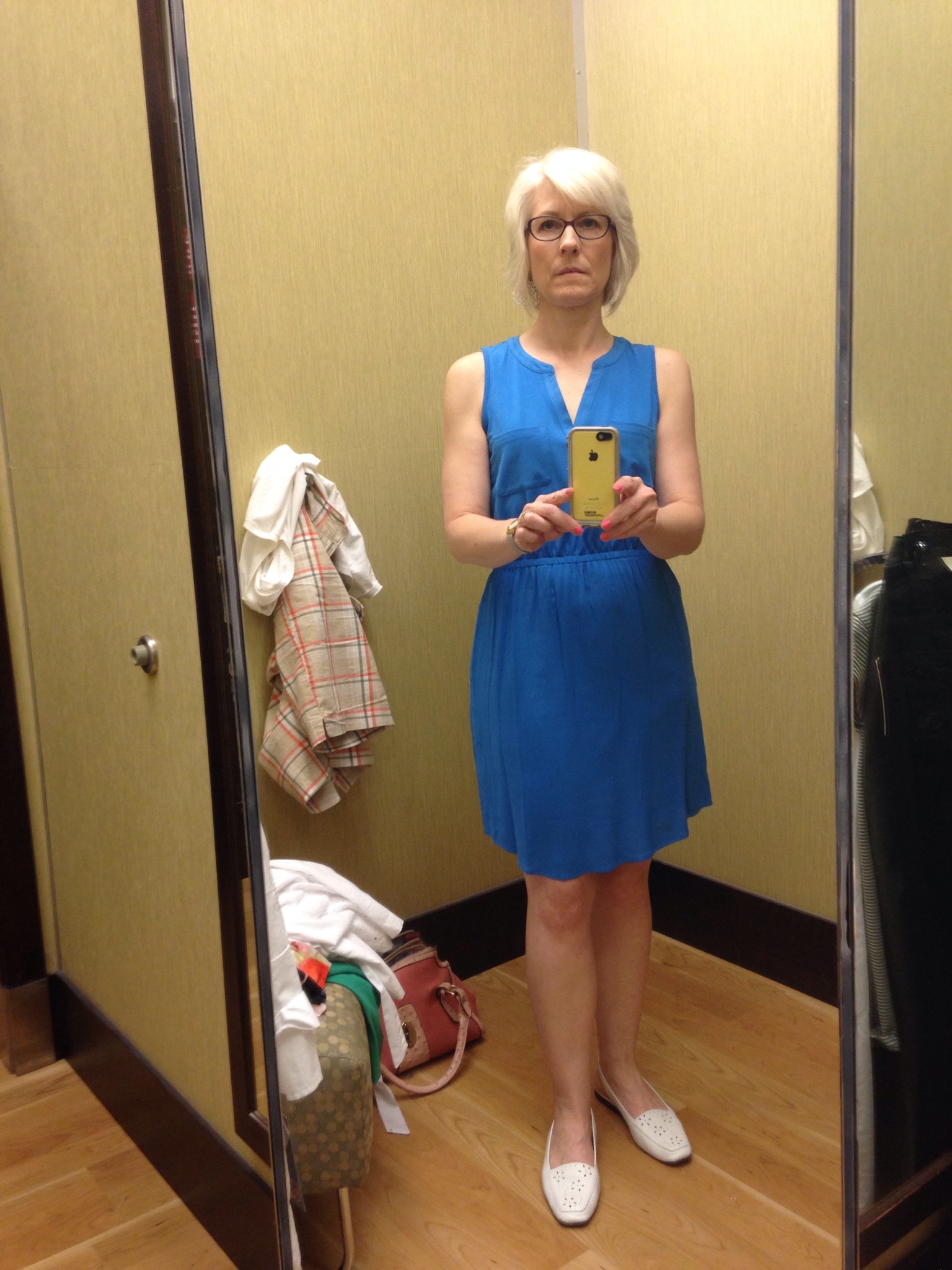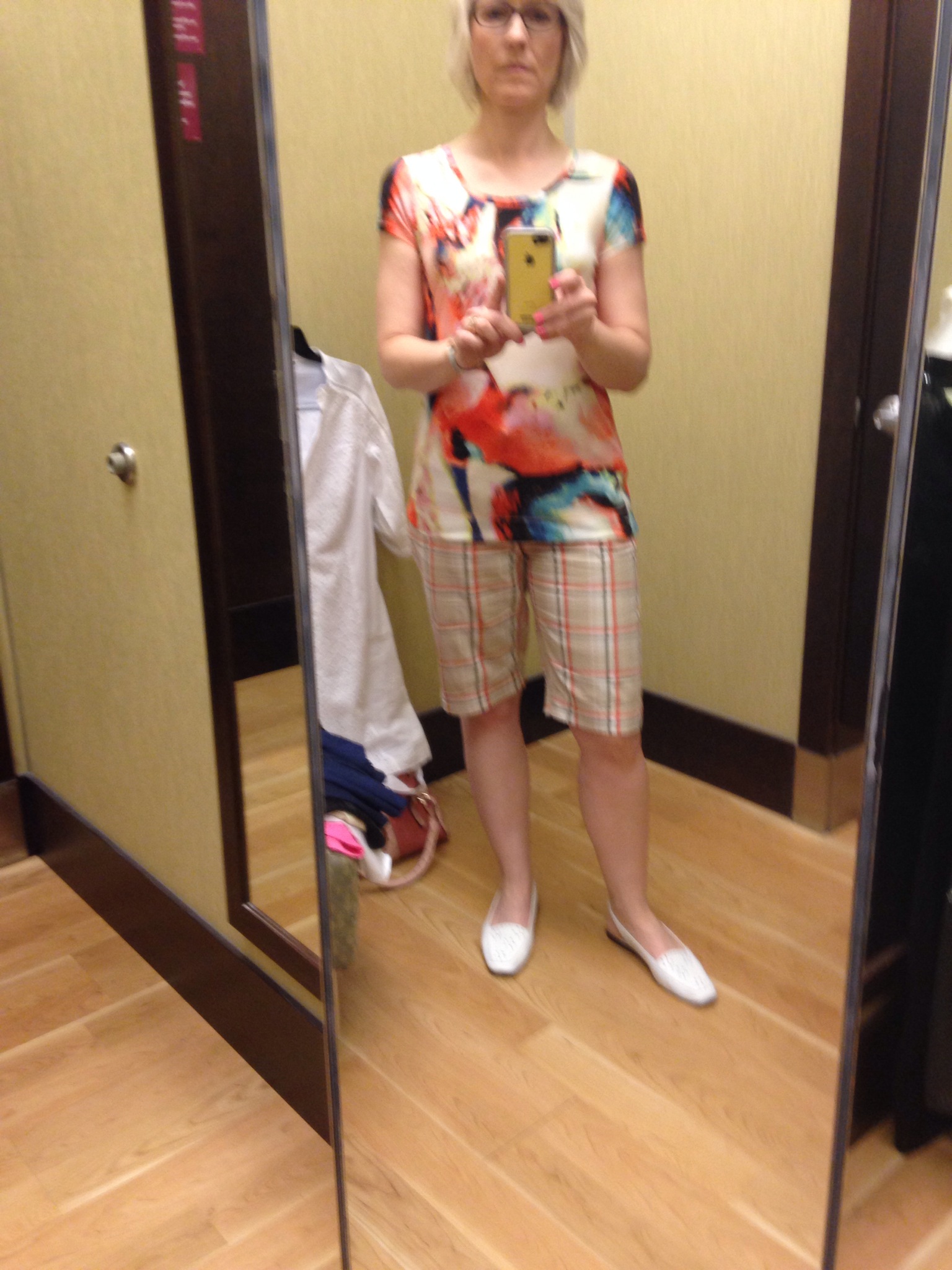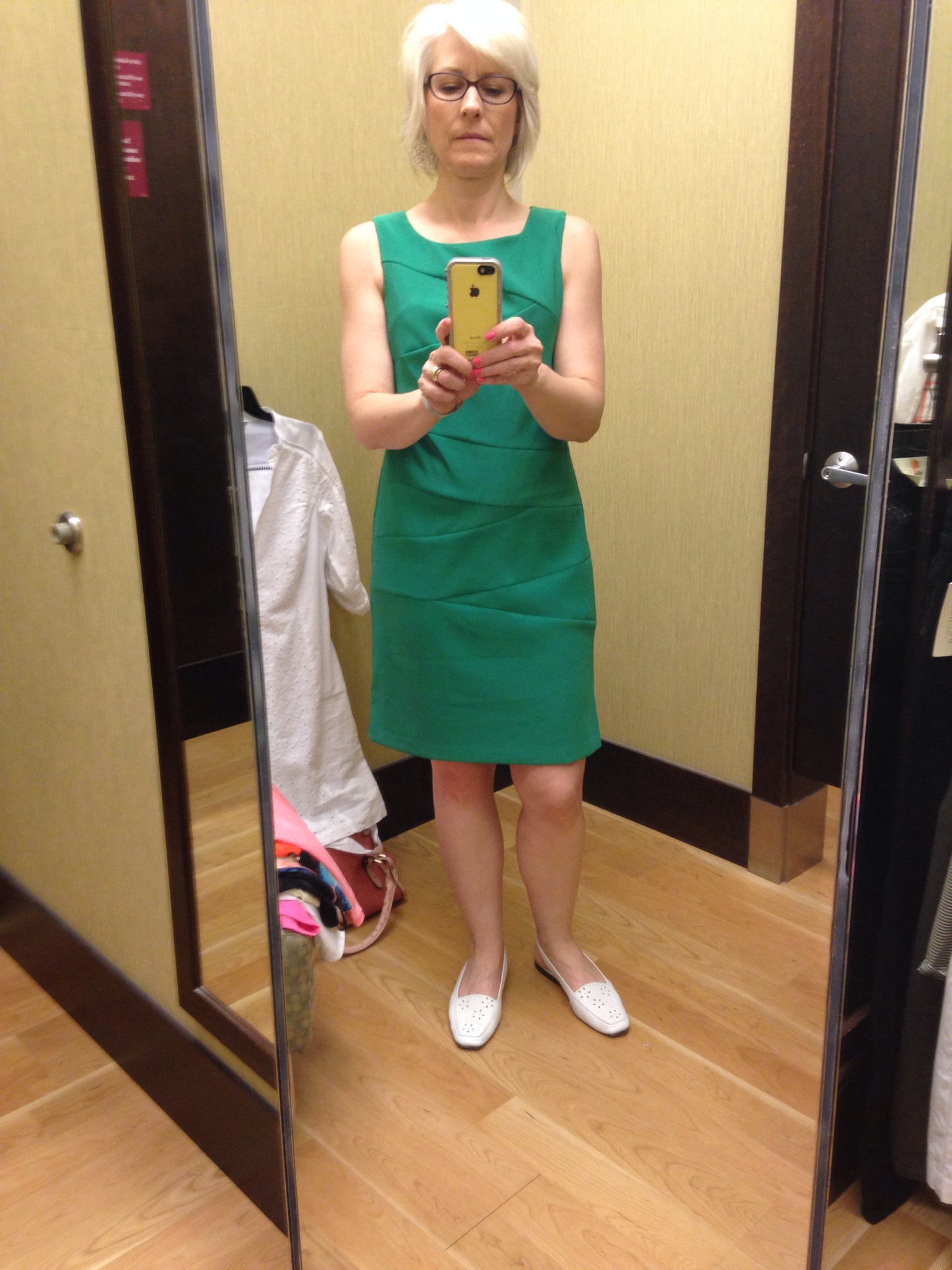 And for comparison, a photo of a cute dress I got at Value Village, NWT, for $1. These softer colors are okay, other people are very complimentary when I wear them, but it just isn't as interesting. And I feel I should be interesting 😉