To transform a scarf into a headband with a little stretch, I modified Vildy's suggestion – to cut the knot out and replace with elastic – and built this in minutes last night from scraps of the silk-dress-turned-peplum-top: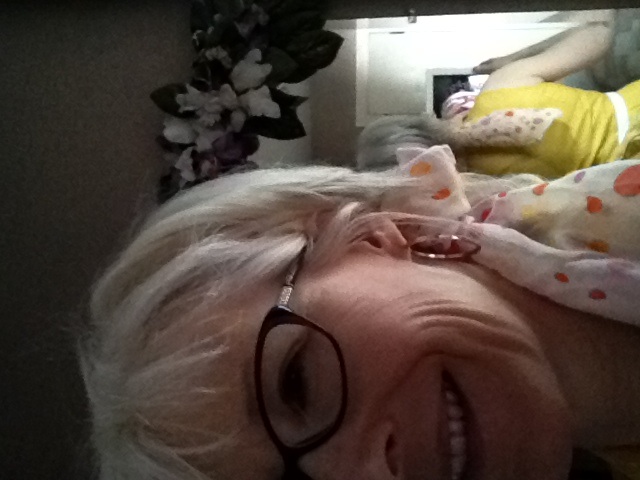 The bow is sewn in place and then the elastic is right next to it.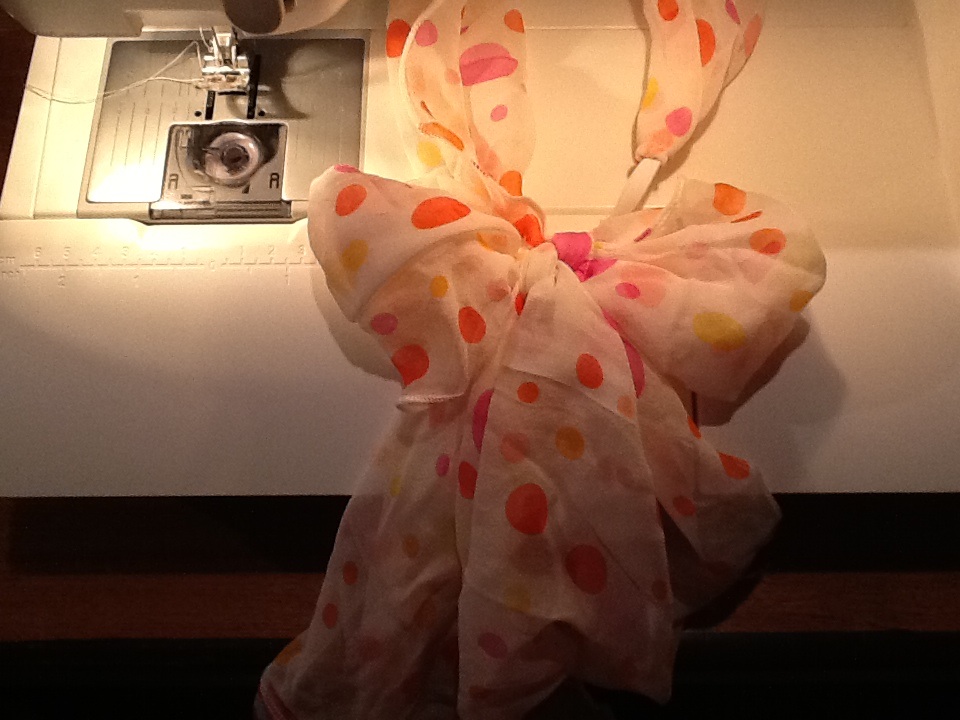 Not bad for a first attempt. Nevertheless, I am not wearing it. Why? I just thought the yellow and white polka-dot, ruffle-front, fit-and-flare, MoB dress AND the multi-pink, polka-dot headband with bow and fluffy tails TOGETHER would be a bit much. For today.
Coming to you live, for the very first time, from Reboot Central – Tech Services and Coffee Bar.