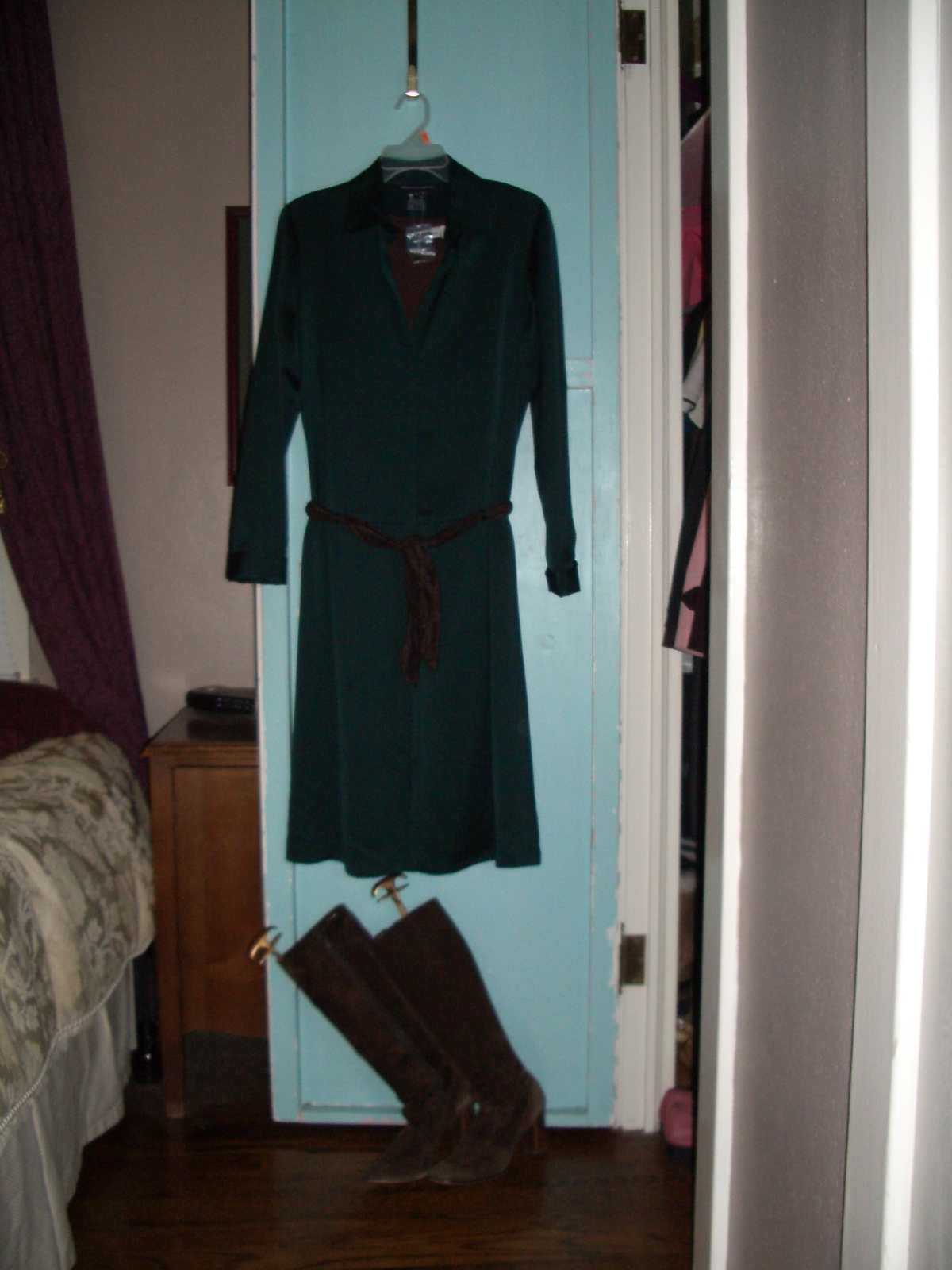 The background on this dress: back a year or two ago, when I was picking up stuff for a dollar at Value Village and then trying to sell it on eBay, I picked up this dress, but never sold it. It's French Connection, tags still on it. The reason I have never worn it? I have never been sure whether it was elegantly drapy or sloppy big.
Until today. With Peter Pan opening tonight, of course I wanted to wear something elegant. And I have a peculiar preference for thematic theatre dressing. Hence, the green is ideal.
(And, as some of you may have picked up, I am positively smitten with this color this year!)
What makes the fit work:
pulling the belt firmly across the high hip, effectively changing the silhouette from baggy dress to drapy shirt and A-line skirt.
cuffing the sleeves.  Nothing makes something look too big faster than sleeves that are too long.  I actually think they are supposed to be worn cuffed. 
Wearing it with heels.  This is probably a proportion thing; with flats boots, I would have needed to be able to push the sleeves up to 3/4.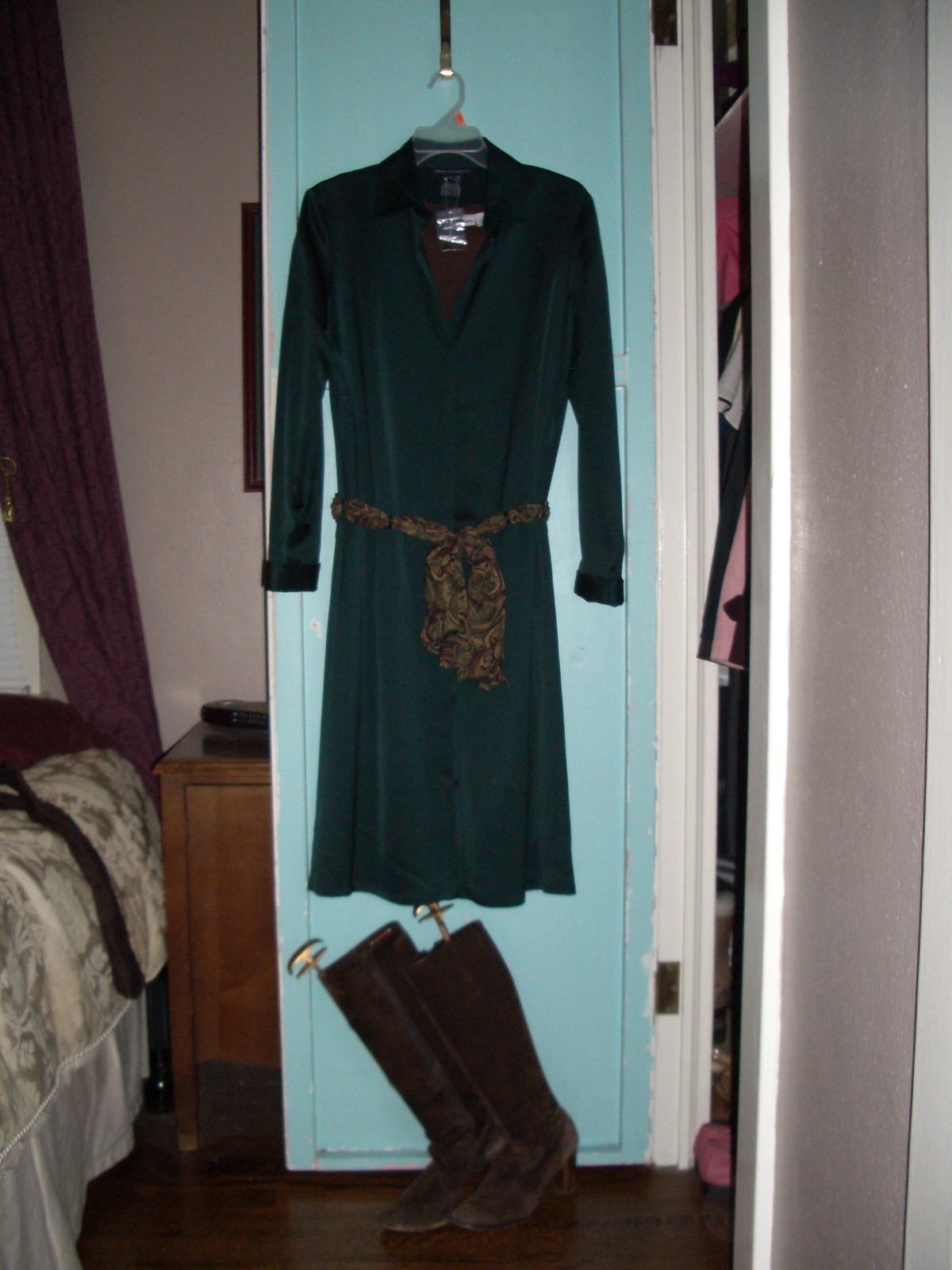 So, here's my problem: I have only one belt which fits through the mini belt-loops, and its color will not work.  No time to shop.  Do you prefer the brown sash belt or the print?  One consideration:  I definitely look better in smaller belts at the hip (and if only I understood why).  Or do you have another improvisational belt suggestion?
If I don't hate this dress by the end of tonight, I will probably wear it to the office Christmas party this year.  But with dressier shoes.