After the input started coming in on this post, I mentioned to my husband that I had never in my life before thought a moment about needing to correct for having a long face, to which he replied that when he looked at these pictures, they didn't look to him like my face. I have since adjusted the sizing.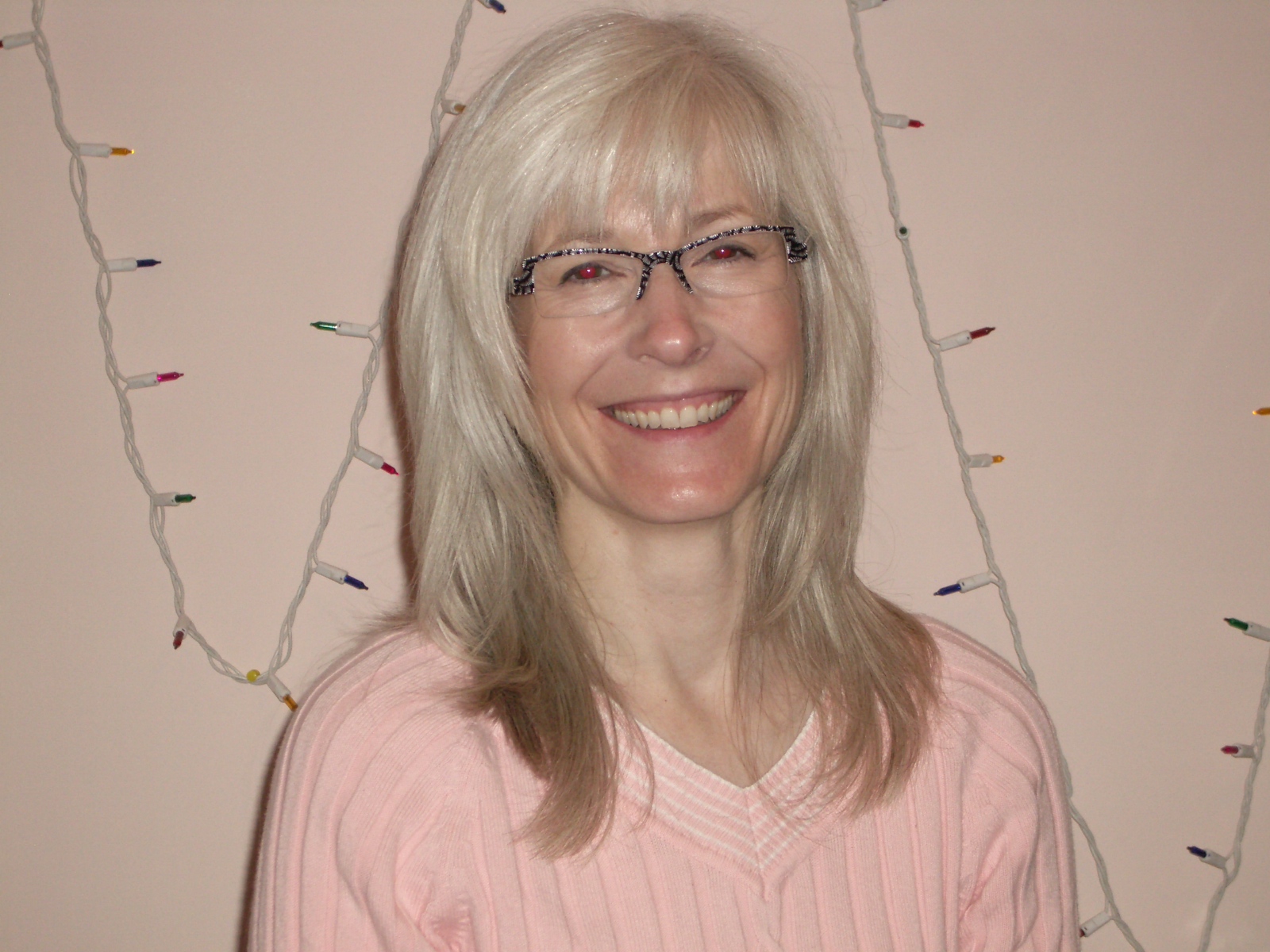 We all hate the typical "makeover mugshot" before photos, right?
So I tried to smile for these and pose as naturally as possible. I'm wearing normal daily makeup. I'm not going to be taking modeling classes between now and the end of this project, and all the photos will be taken by one family member or another.  These are my reading glasses.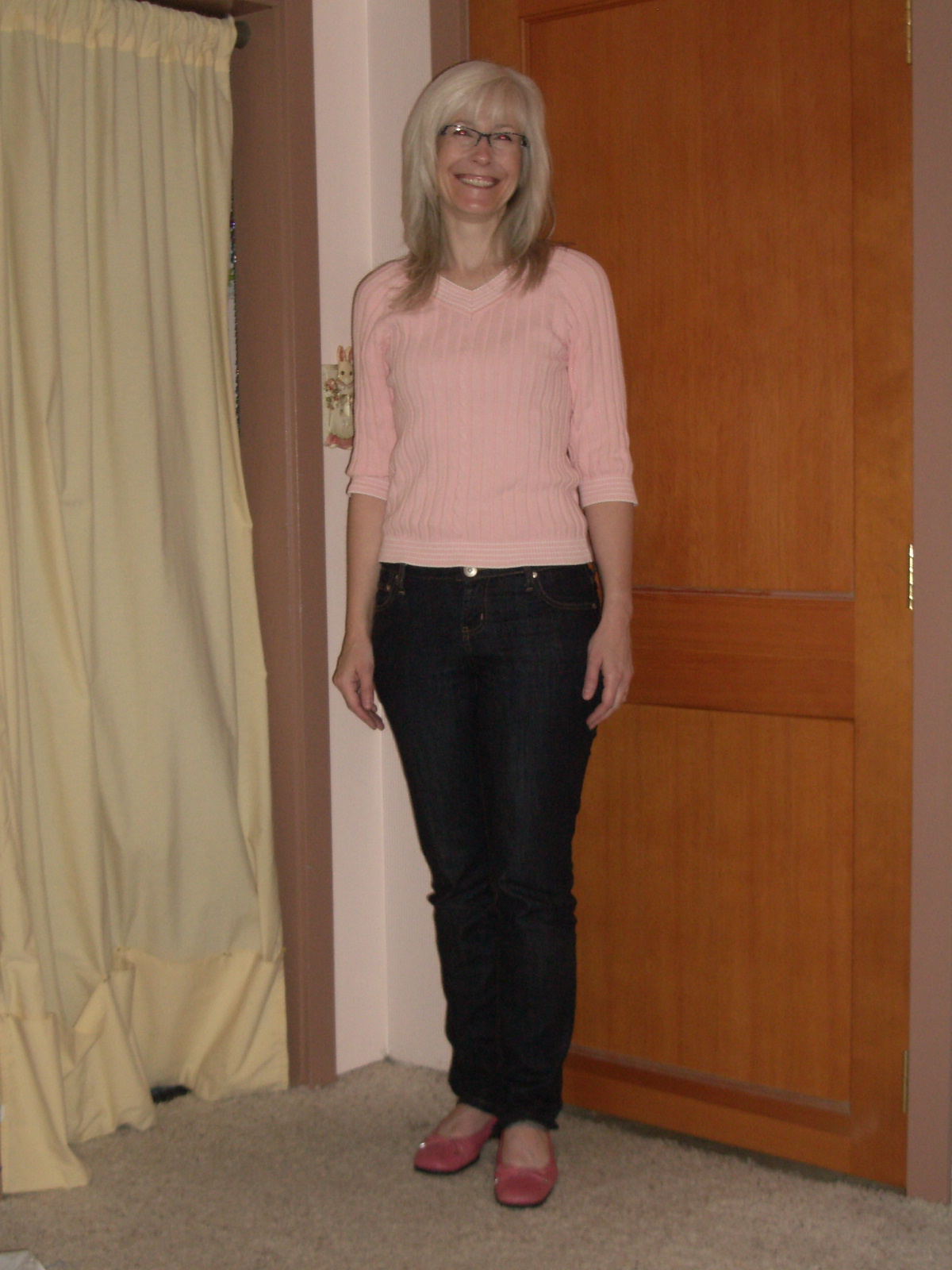 I forgot my jewelry. Normally, there's a rather unique anniversary ring keeping my wedding band company. And I haven't had a manicure or a pedicure for several weeks (more about that week after next according the Comeback Calendar). Neither can I see well enough to pluck my eyebrows properly.
Today's weight: 133 lbs. (Better than I was expecting.)
This is the moment for honesty. Do you have suggestions?
(Just for fun: Christopher Hopkins' Makeover Gallery and Good Housekeeping Look Five Years Younger Makeovers.)