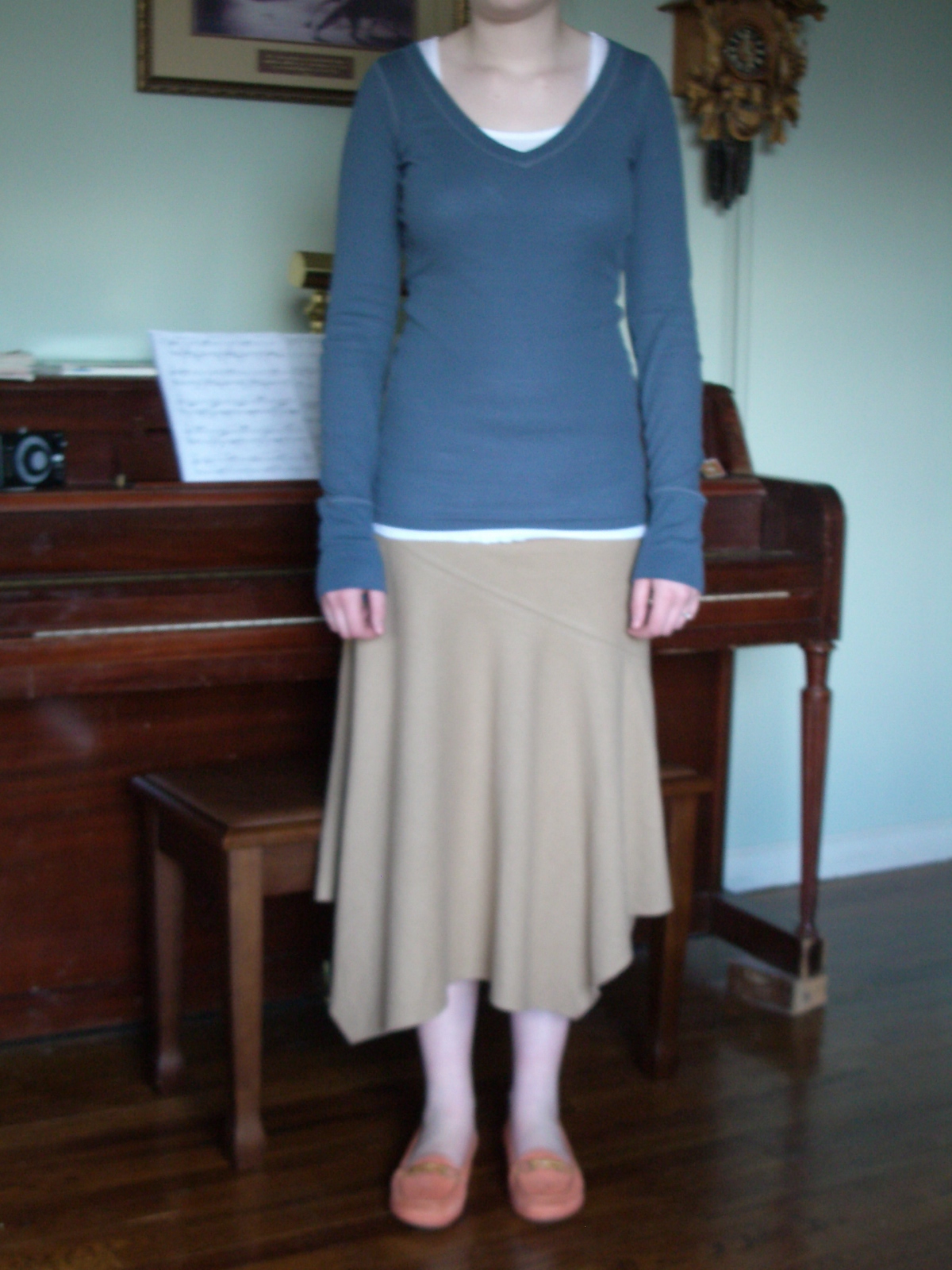 Outfit for piano adjudications:
Shoes: $5 at Ross
Skirt: $1 at Value Village (it's wool)
Long sleeve t-shirt: borrowed (from sister, who bought it new with the tags still on at Value Village for $7)
Secret Weapon (modesty tank): also borrowed (from sister, who bought it new at Shopko as part of a set, 2 layering tanks for less than $10)
Yes, this outfit is a little casual for the event. But she felt very comfortable and played with excellence. Strictly speaking, black and white is preferred.
Which brings up a pet peeve of mine (which pet was, thankfully, not fed today): young "ladies" showing up to perform at these kind of events barely dressed. That simply cannot be comfortable for the adjudicator, reflects poorly on the teacher (who no doubt does everything she can to encourage appropriate attire), and is down-right embarrassing to all involved. With the exception of the person who should be embarrassed, the parent.
What are these people thinking?
Update: The guest post I wrote for the Bargain Queen is now available for your viewing!