In connection with a project for school, some friends and I went to the most upscale mall in Spokane dressed as street people, to see if we'd be acknowledged in the nice stores.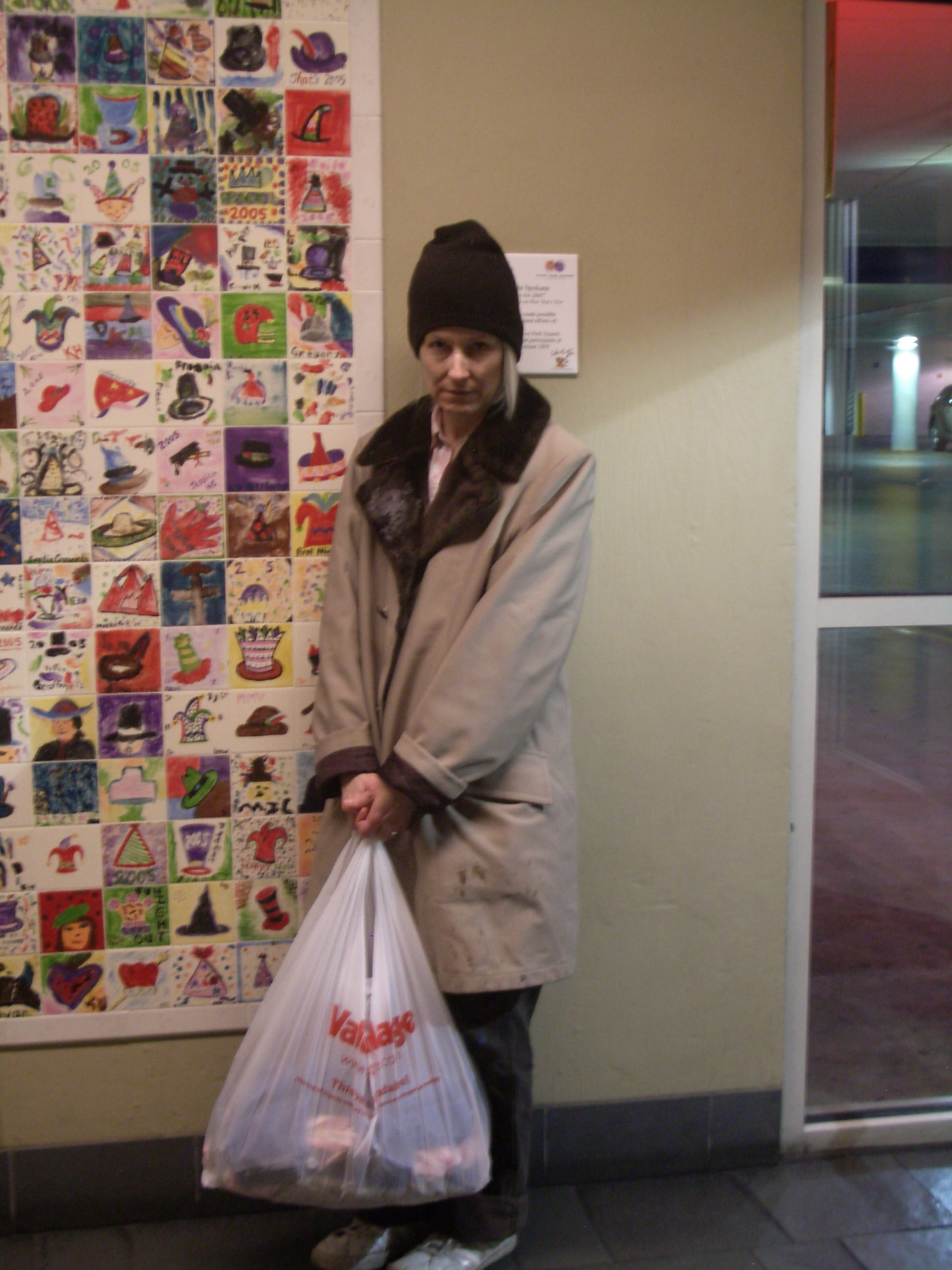 Certainly we were not given the respect we were later when we went back shopping in our regular clothes; however, the most disturbing aspect of the experience for me was how creepy I felt about acting like that. Because, of course, my body language and character of interaction had to change in order for me to become a bag lady.
The humor in this outfit is the knit hat:  The knit hat I actually bought new at Banana Republic last year.  BR was actually one of the stores I went into dressed like this.  To make it look worn, because it hasn't been, I lint-brushed it backwards!  lol
In discussing this project with one of our classes, the group concluded that many of us are denied the service needed to accomplish the purchases we are planning to make – even if we have the money.
My advice to those who can't get waited on is two-fold:
Carry a prop.  A bag from an expensive store in the same mall, filled with tissue, works really well.
If that fails, shop online.
My advice to retailers:  Customer service can overcome nearly every customer objection.  The only one I think it really can't overcome is not having what the customer wants.  If you want to compete with online shopping and come out on top, you need to make the shopping experience pleasant!
The winner of the (imaginary) customer service award for this experiment was Macy's.