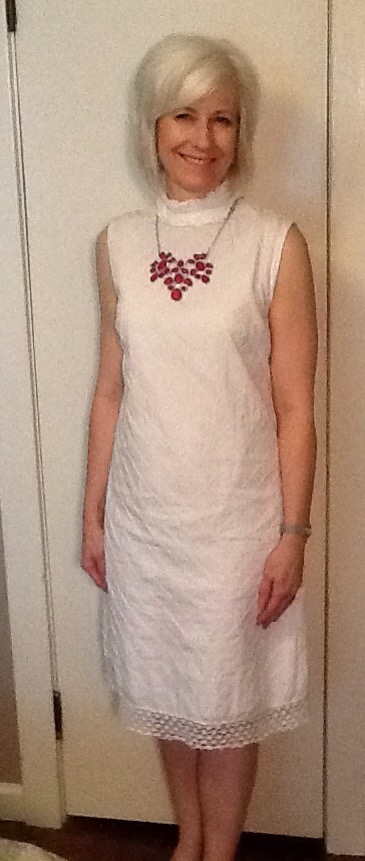 Refining my own look is part of the ongoing process of becoming a professional stylist. I can't say enough about the power of pictures. This week I was working on an assignment concerning fit and alterations, and finished shortening the vintage white dress; I also put different accessories with it.
I also continue to shop. Designing and costuming for theater can be very consuming; without a more solid cash flow plan, I ended up not underfunding my wardrobe but not spending all that I had allocated. Now, I am building.
Honestly, although pants are often a little too long, it had never occurred to me try petite. That is, until I started being pickier about fit and saw that not all of the whiskering I was getting was due to the thighs being too tight. But what else could it be? Turns out too long rise will also cause whiskering.
Anyway, I will be shopping this weekend. Leave a message if you find any really good sales I should hit! (I got swim separates this week at JCPenney for $2.99 each, and two clients got alot of stuff at Dress Barn.)
September Exclusive: 15% Off Your Regularly Priced Purchase! Use Code: AFF914