Just for fun, and because it is timely and useful, I am re-running this post from June 2008, with some additional commentary. Back then I didn't like this length of short, preferring Bermudas; I also did not like to wear navy because it is a very dark color for summer AND it is very traditional. Now I am tired of Bermudas and this length shorts looks very fresh and flattering to me (high-waisted would be even more modern) and, while I prob'ly wouldn't wear solid navy shorts, I am using it in prints and in brighter versions (now that I have broken up with the idea that I am an "Autumn").
I was looking for something completely different when I was stopped in my tracks by what I saw in this first pair of compared pictures. Do you see what I see? Not that I like to wear this length of shorts, or navy …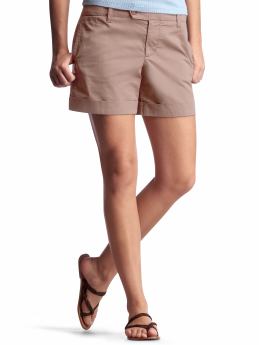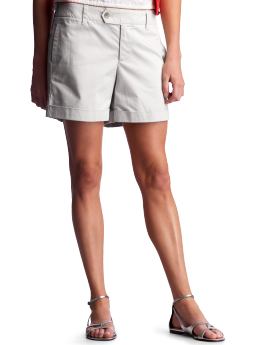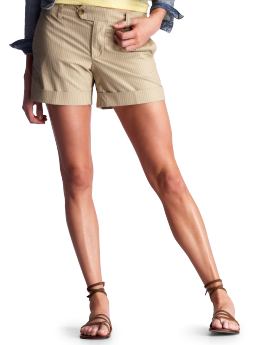 What do you notice about apparent leg length as it relates to the color of the shorts?  Any other comments?
Obviously, these shorts are not still available – since the links are from 2008 – but if you are looking for shorts now, here is an offer that might be useful: Extra 20% off Everything with code FRIENDS20