So, here is my Summer 2014 everyday wardrobe design concept:
Smart casual: dress and barefoot-looking flats. This is for the days when I am out in the morning for both going to the gym and running errands (usually Monday, Tuesday, and Friday).
Active leisure: sleeveless workout top and yoga pants or dance shorts. Carried in my gym bag, along with my workout shoes which have still never been worn outside.
Outdoor leisure: crewneck and mid-thigh shorts, sandals or sneakers. Every day ends in these, my gardening clothes. Topped with one of the several blazers I seem to have trouble wearing, it makes a cute gamine running-around outfit.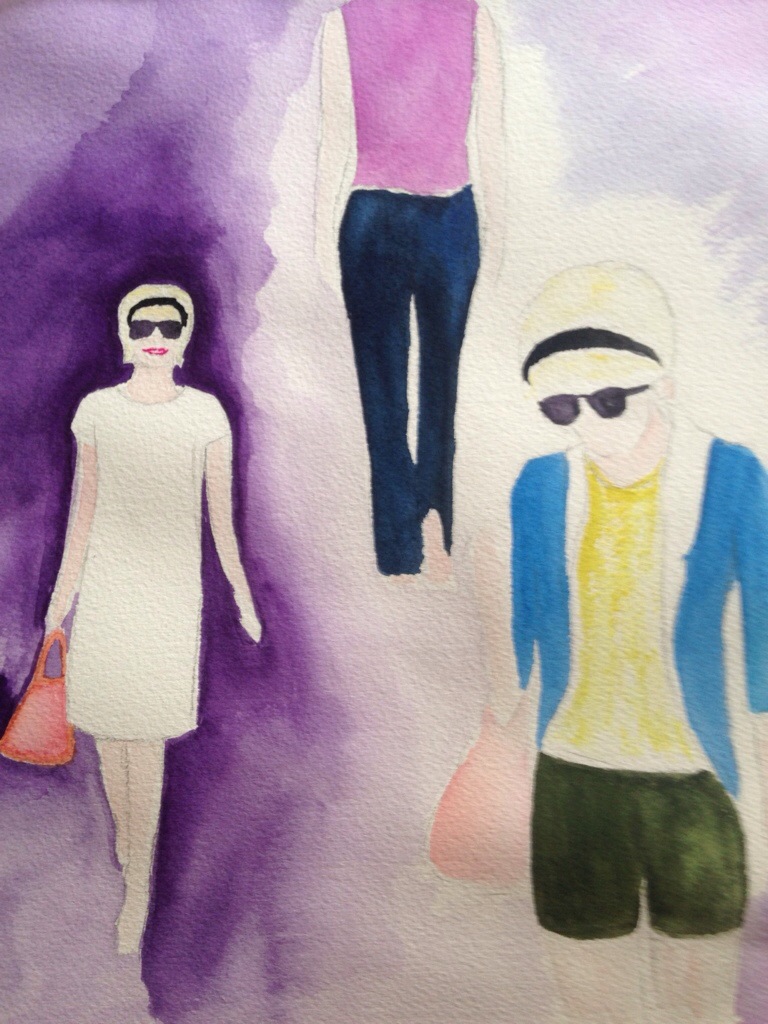 The biggest lesson I learned from this exercise? Same as in costuming:
Create a schedule, with deadlines, and stick to it!
It is very easy for me to shop before I have established a budget, drag out the research process, or continue designing when I need to be shopping for constructing.
The colored text that follows is a link to another site. If you click on the link and make a purchase, I will receive a commission. Thank you so much! Shop Amazon – Congratulate Your Graduate – Class of 2014
.