This has been a crazy week: babysitting, new grand baby, fittings for Enchanted Sleeping Beauty and, today, memorial service for the hero's uncle. No time to blog all the big things I have on my mind.
But I have pictures. 🙂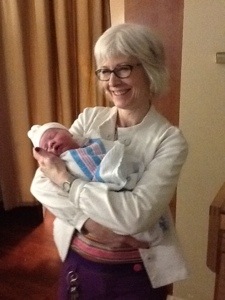 In the early blog, I advocated choosing a jacket in your hair color. Picked up for nothing at a clothing exchange, this jacket has been seeing alot of use this season. Hair color is also great choice for leather goods: shoes, bags, belts, etc. Shop the latest handbags for spring at NORDSTROM. Plus, get free shipping & returns on every order.
Repeating your hair color in your outfit is a great way to connect your face to the rest of your look.