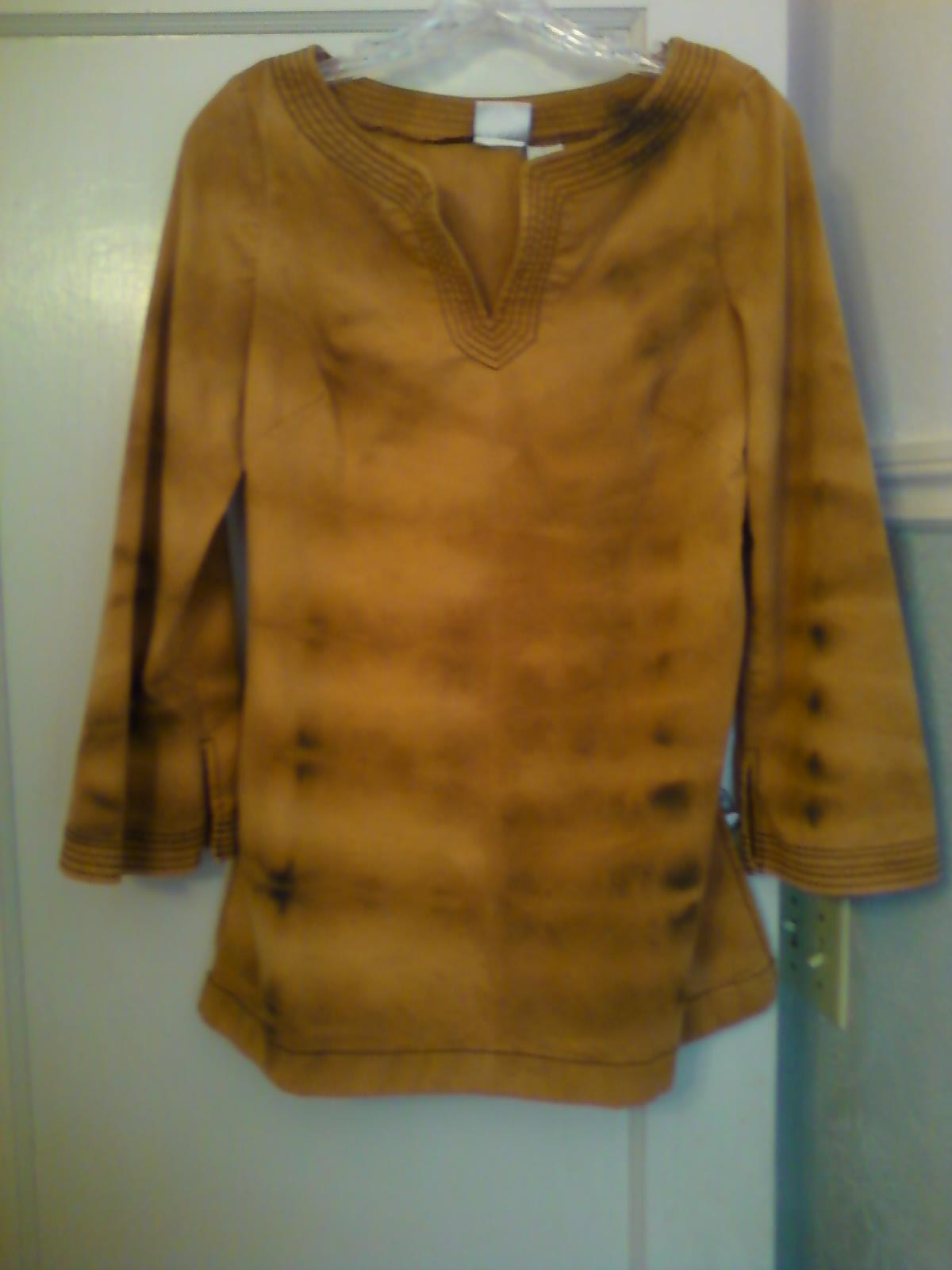 As you may or may not know, I am not a huge fan of wearing black. I am, however, a huge fan of really cheap, natural-fiber clothing that fits fabulously.
Enter Contemporary Dyecraft: Over 50 Tie-dye Projects for Scarves, Dresses, T-shirts and More
Dye Craft Books).  This book explains simply how to use bleach to transform black clothing into a warmer and lighter neutral shade, similar to tie-dye.  Pictured here:  my first attempt.  (The shirt was 99 cents at Value Village; 55% cotton/ 45% tencel, it was faded-out solid black and features black stitching and a side zipper.)
This concept has tremendous potential!  For those on a budget, black clothing is abundantly available at thrift; for bleaching, who cares if it's faded-out?  If the look were perfect for one's idiom and lifestyle, indeed, an entire wardrobe could be built around this one look.
Have you ever purposely used bleach to transform a garment? 


dye craft books)