Today, many of you know, was my hair cut day in this comeback series ("comeback" is beginning to feel like a loaded term to me).
The before picture.
True confessions:  I didn't take a picture with me. 
I didn't have one that I felt exactly captured what I wanted; most have the bangs draping across the face, which I didn't want. 
I didn't think it should be a problem to say, "I want the kind of layers you've been cutting, the same shape around the face, this piece being the longest length." 
I have enough confidence in the gal who cuts my hair to know that she's not going to send me out looking ridiculous and there's a fair chance I'll get something more fabulous than I was expecting.
This is what it looks like after just letting it air dry.  (My normal routine is to blow-dry upside down, product at crown, and blow the top layers around a round brush.)
After: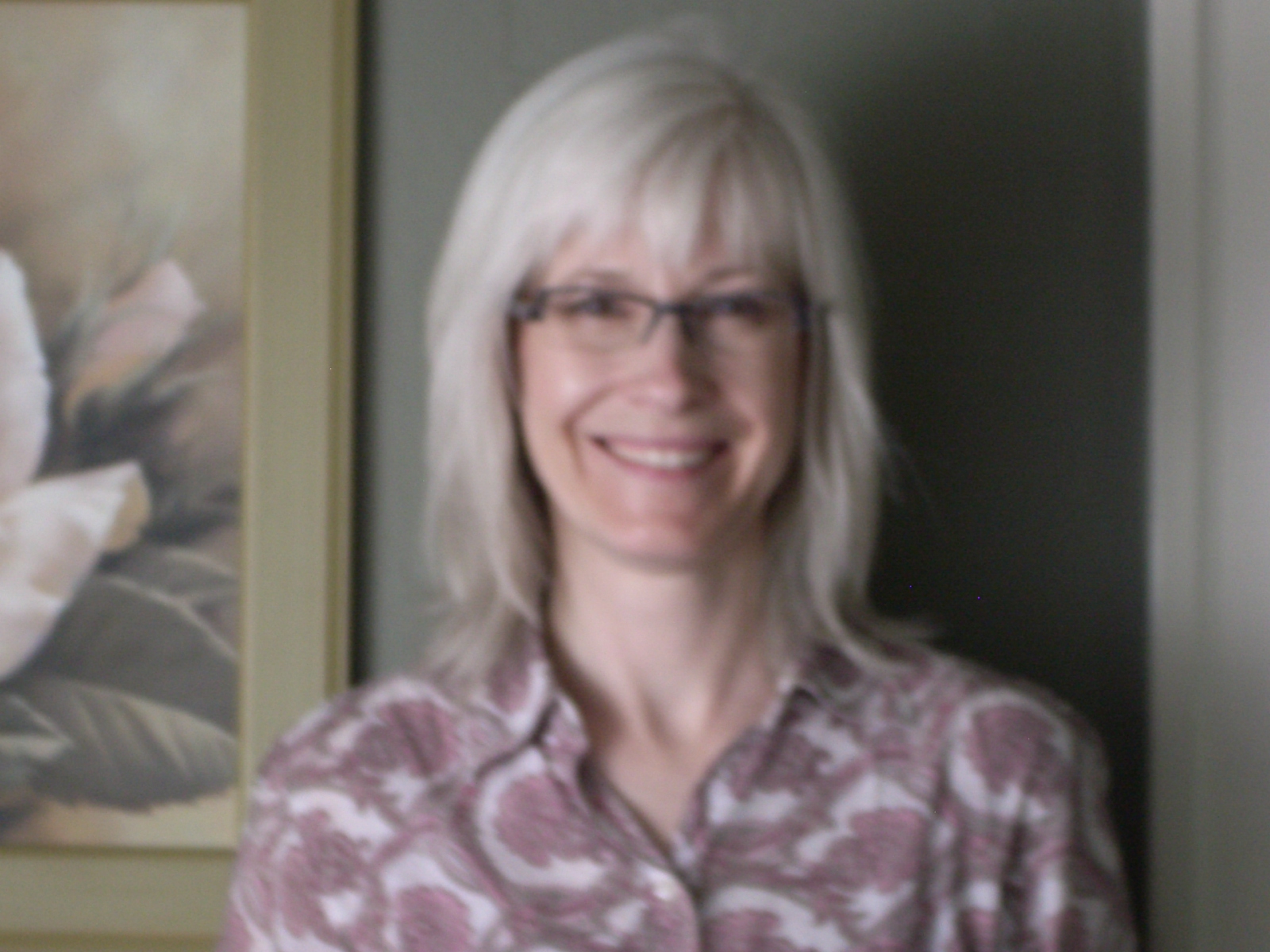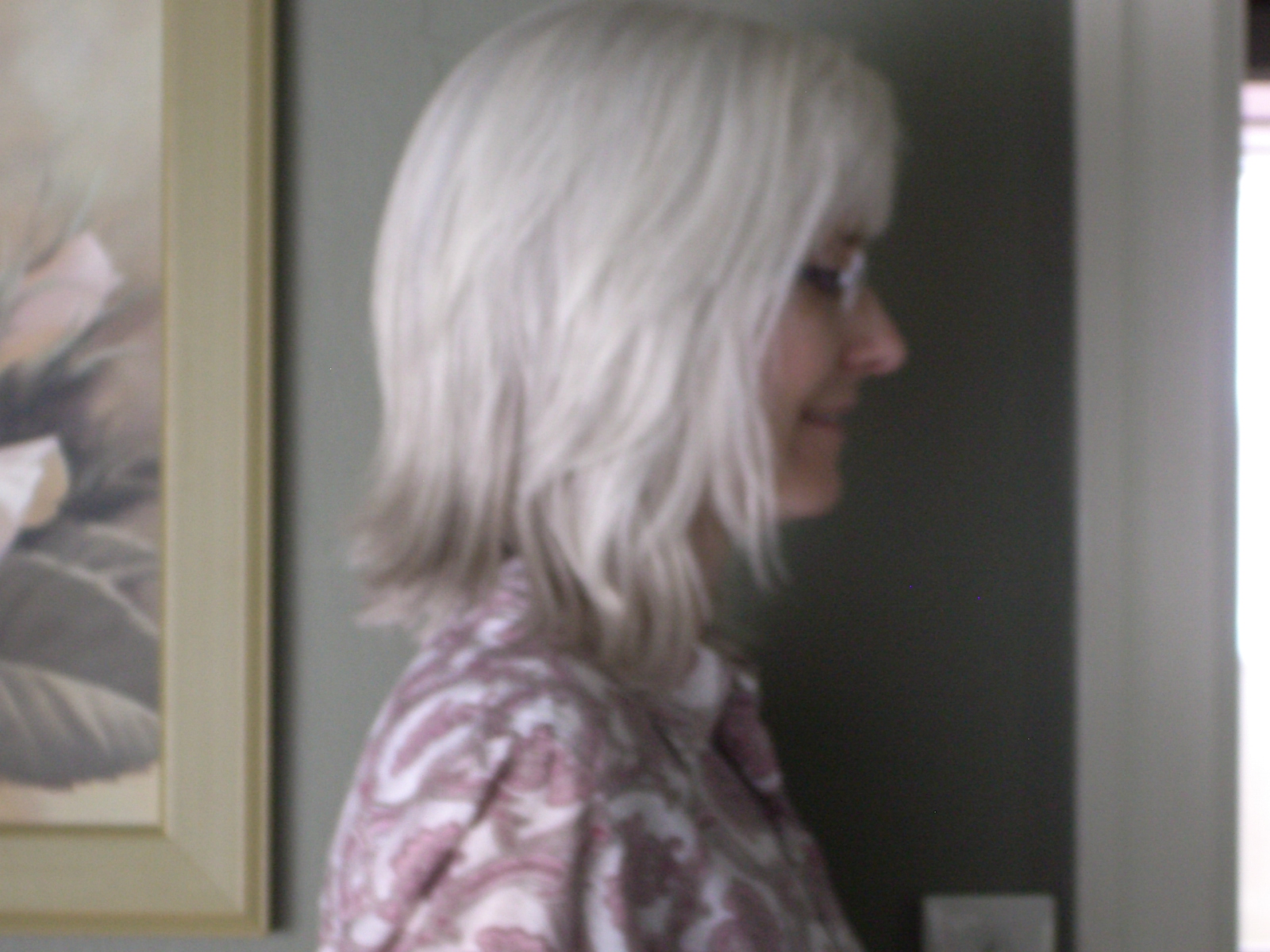 I'm still deciding whether I am going to call her tomorrow and ask if I can come back to get another couple of inches off the length, so if you have suggestions (maybe even links to pictures!) please leave them in the comments. But in the meantime, I have a question for you:
What is the most effective way of communicating what you want to your hair-stylist?

the name of the cut
the name of a person with the cut
a picture of someone with the cut you want
a picture, plus some instructions such as "shorter fringe"
a picture of yourself when you liked your hair
a verbal description of what you want
just let the stylist pick
other
What works for you?