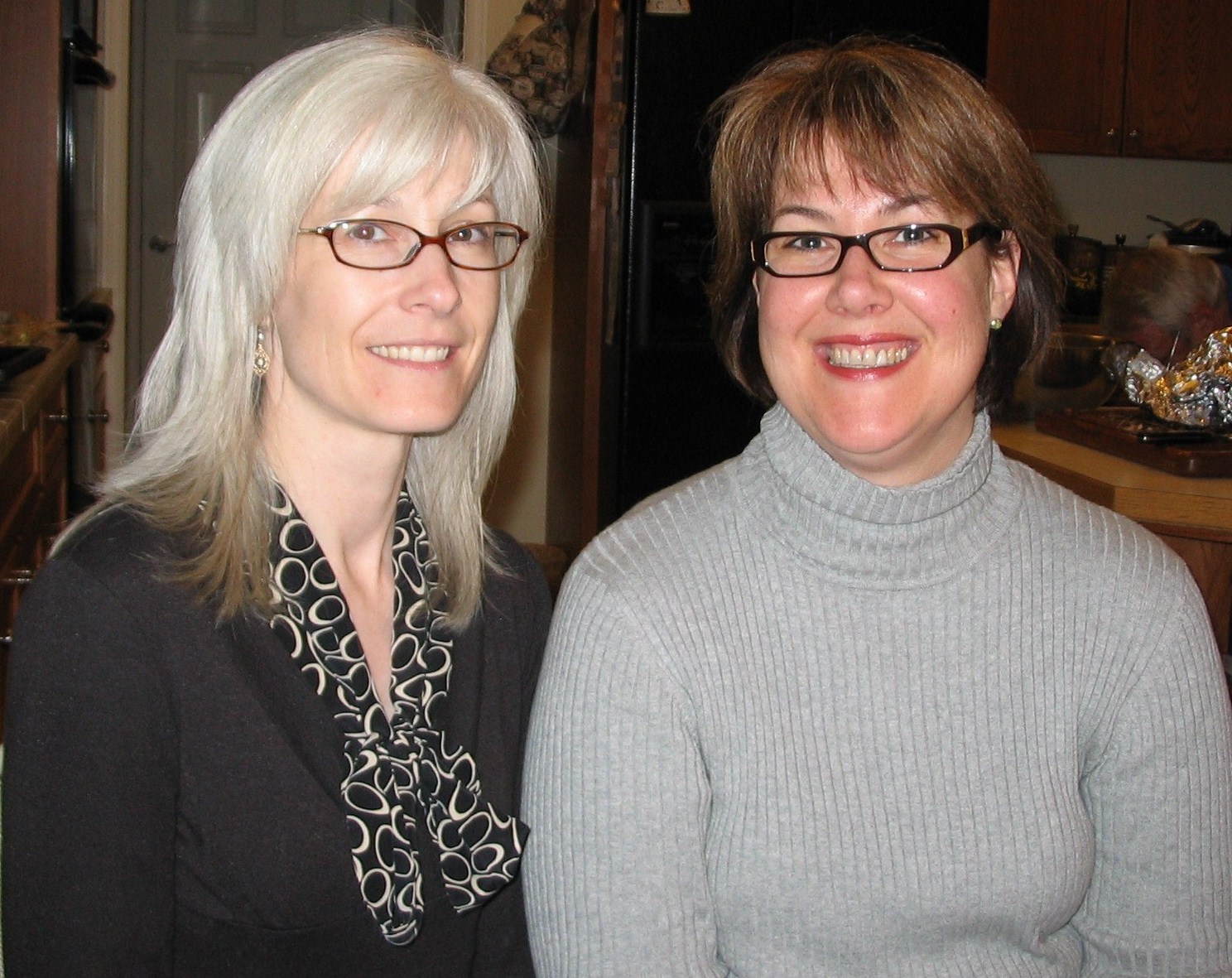 My sister and I last Thanksgiving.
Here's the link to her "before" post: This is what 43 looks like. Recently she also posted a book review of Staging Your Comeback
(the Christopher Hopkins book), discussing whether she should change her hair color.
Hair today, which she thinks is too square and I think is too golden. Before we started all this, I emailed Christopher with my suggestion that she take her hair back to it's original dark brown. He agreed that would be more "gorgeous and sensational" and suggested she had about 20 minutes left to do it. 😉
For background, other posts she's pictured in around here:
Her last known natural hair color, in a cut I remember thinking at the time was stunningly cute and stylish for a young mom. 
 And, to the right, another look that she calls "something in between".
In my view, my sister has always super photogenic and fabulous. Pop over, take a look at her pictures, and share your suggestions.
And be thinking about joining us in blogging our comebacks!