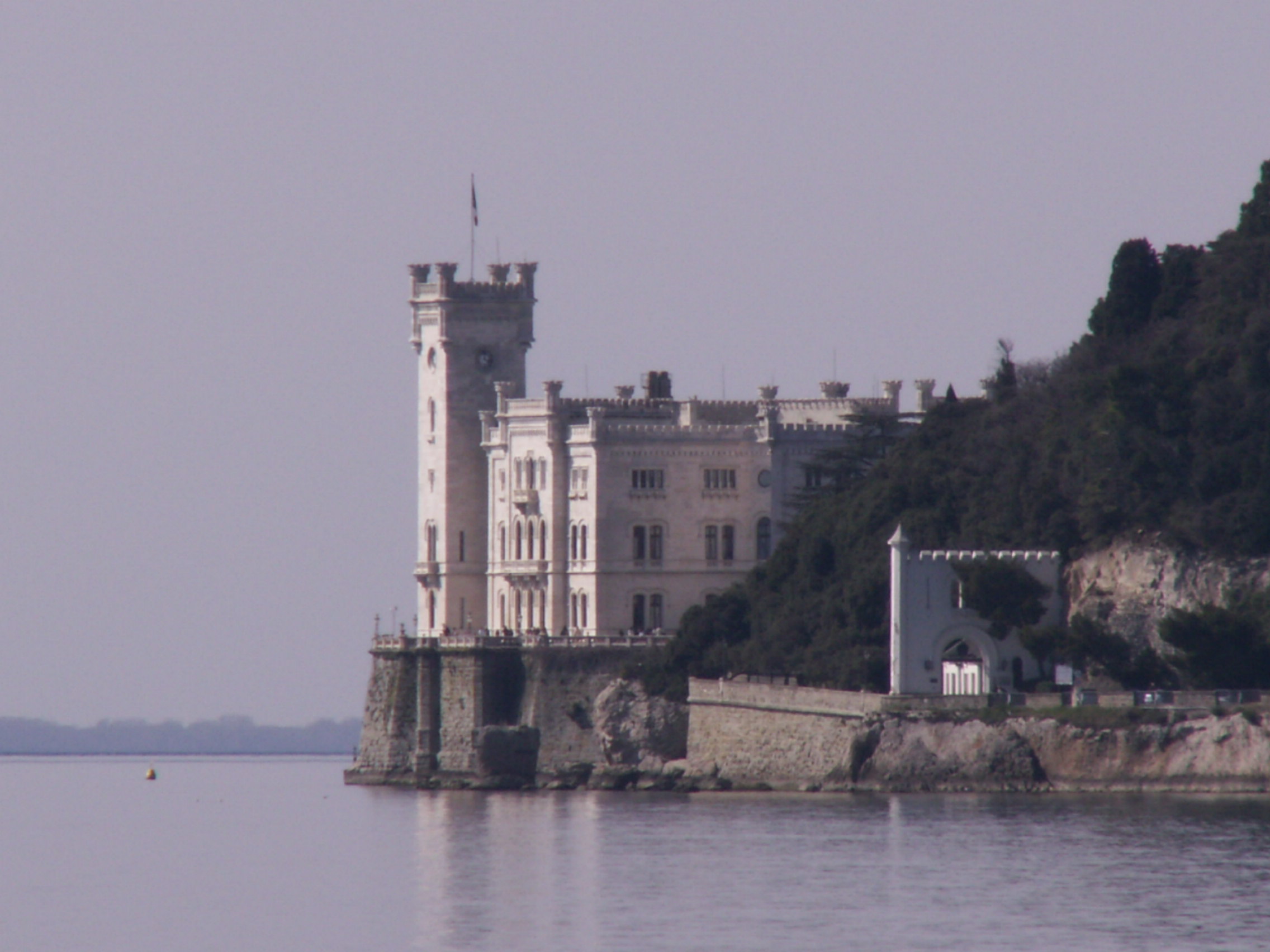 Mainly an excuse to share more pictures with you, I will also use this post to illustrate a basic "personal best" what-to-wear principle:
The best neckline shape to flatter your face is roughly the shape of your jaw
This seems like it should be obvious, but we miss it because most advice is from the paradigm of what flatters the figure rather than the face.
(Read more back here, where I explain the basics of how deep the neckline should be.  And see dcrmom model several different t-shirt necklines, noting the lines they emphasize in her face, in this fashion lab.)
In the pictures of me at the Torri d'Europa, Karen noticed my square jaw.  Which totally explains why I long for square necklines and despise v-necks.  Yet I was wearing a v-neck in the picture.  Ugh!  I should just get rid of that top!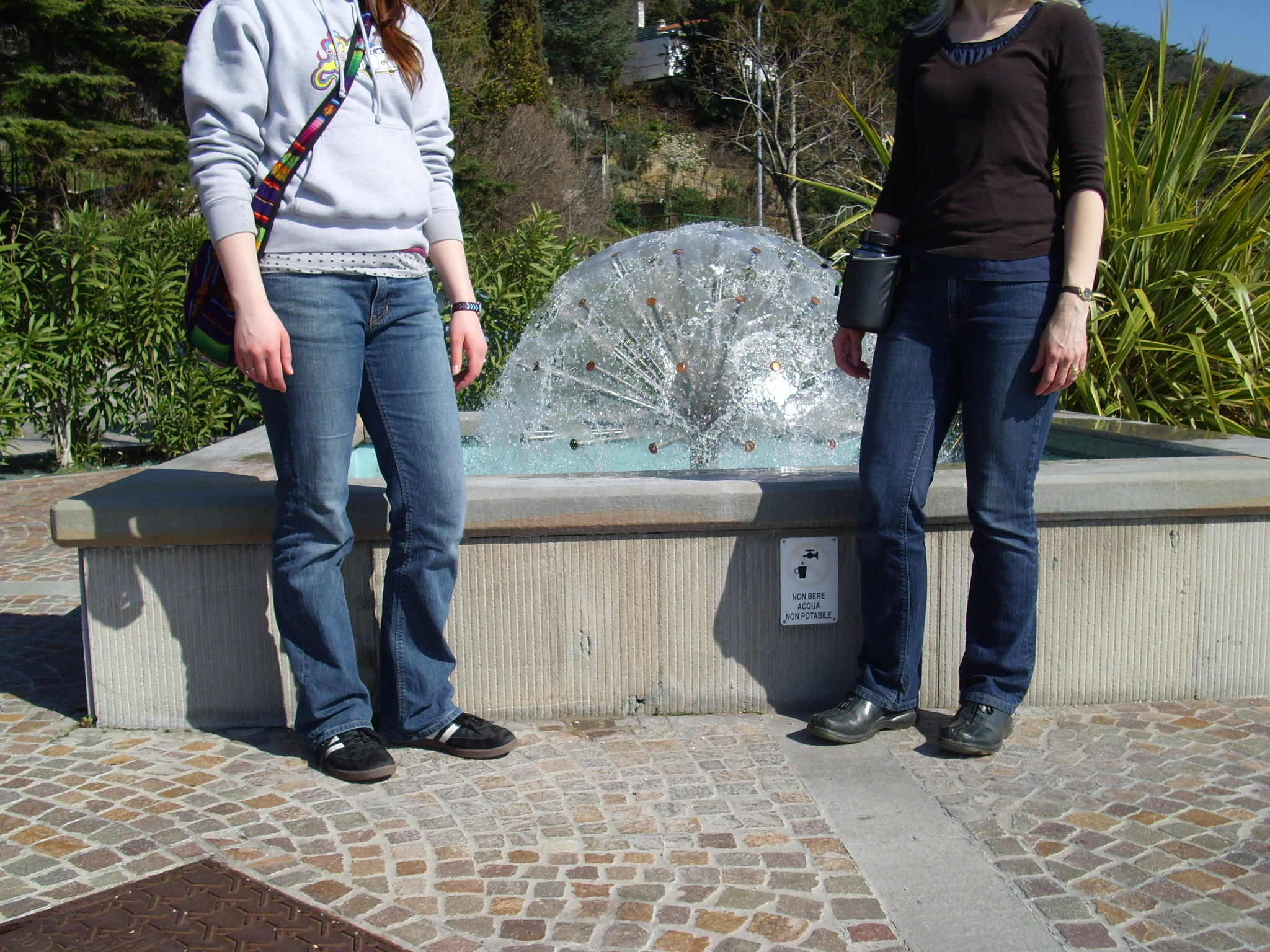 (Oh, and one more link, and one more thing I did wrong: combining colors in layered necklines.)
But then I found a headless pic that I had overlooked, one in which I was wearing the offending tee but cleverly combined so as to form a (rounded) square neckline. 
What do you think?  (Click on the pic to see it bigger.)