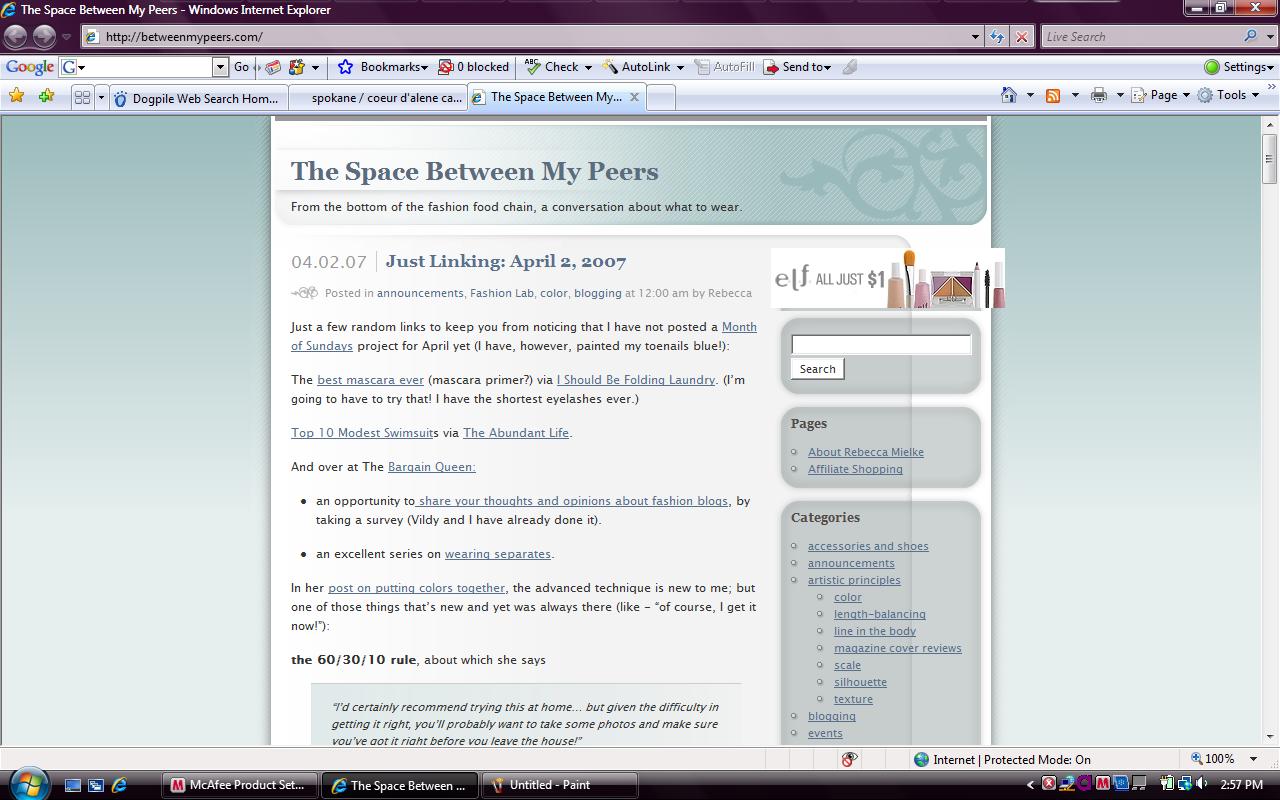 In the beginning was the basic Ocadia theme, apparently blue, although it shows green on my monitor, which I was using while battling switching-to-Wordpress learning curve.
Since Jenn declared April Amateur Improve Your Blog Month, I have:
Update: thanks Icy, for flipping the picture! When I saw my hero's co-worker getting into another co-workers car with luggage, wearing flip-flops, I figured it might be awhile.
In conclusion, this is not the conclusion! MIntheGap has written a post about how to make my related posts section look prettier! Now's your opportunity for input:
Changing the bullet to a coffee cup is a no-brainer, IMHO. I just hope I can figure out all the steps.
What do you think about having them only show up when you go to "read more"? I suggested that, now I'm having second thoughts.
Step 3 is to put them on a background, but if I do step 2 that may not be necessary. Otherwise I was thinking just a nice pink box or something.
Still on related posts, do you readers love or hate having them separated off by ads? It's a little bit of extra work for me, but I've been trying to choose some pretty ones. 🙂
Unrelated to related posts: I am still trying to figure out how to change the font size on the comments (in WP it must have to be changed in multiple places or something) and I think it would be fun to change the colors on the comment boxes so that my comments stood out from yours. Maybe.