Thanks for all your input. Now let the games begin!
Jenn at Frugal Upstate suggested costume jewelry. I should really challenge myself to get a few pieces (although I won't be able to be as frugal about it as she is, shopping at the Dollar Store, because of metal allergies). In the meantime, I did what I could with what I have.


Here I am wearing just the yellow sweater, as per Deborah and others who suggested ditching the collared shirt.
Back to necklaces, I do have one or two. Like this one, made by blest with sons.

I wear it alot in the summer, when dark brown is my main accent color.
Look at this crazy thing I found!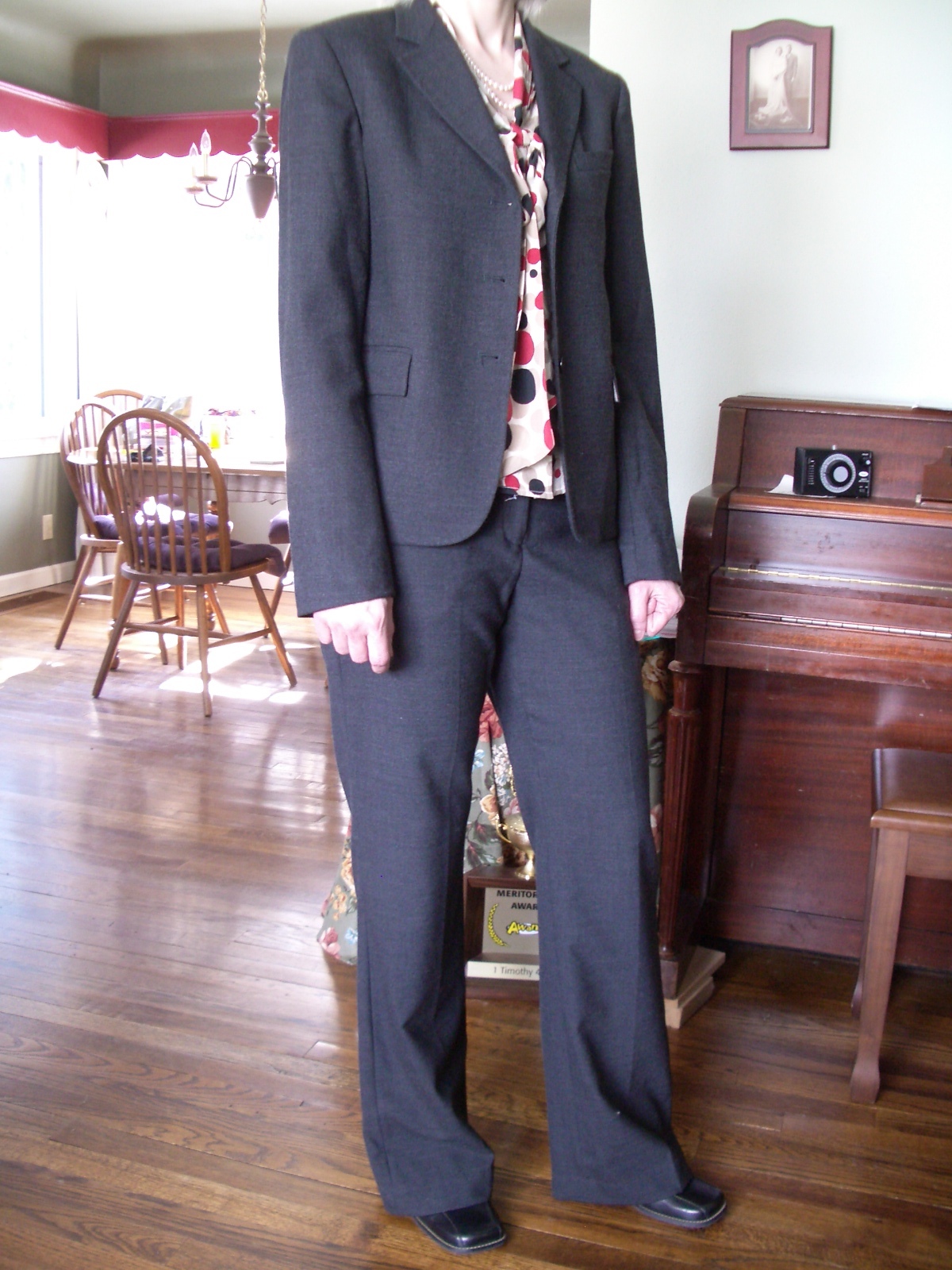 Yes, I know it's not quite what Vildy suggested:
"using texture rather than pattern and choosing a blouse with a feminine touch at the throat and perhaps also cuffs. A bit of pleating or ruffling. It could still be tailored and not frou-frou or cliched. A dull satin would be nice too because it throws a little light on the face."
but it does look more feminine. And Wendy was right about the pearls.
(I most certainly could not wear those dots without wearing the Hillary face. The reason? The different colors are randomly, not evenly, scattered in the pattern.)
Most intriguing suggestion? Ambika's:
"I bought a beaded ribbon belt at Banana Republic the other day ($8 in the bargain basket) and have been wrapping it twice in my hair for a sort of Grecian look. Much more formal than a scarf and a little different too."
I have to confess, I love the idea! Although I very nearly headed straight for the nearest BR, two things hold me back from trying anything like that:
I suspect my embellishment innovator daughter would object.
Perhaps because I am not an embellishment person myself, I always question accessories in gray hair.
What are your thoughts?